Spray Foam Products
Get Started
With SealTite™ Pro
Carlisle Spray Foam Insulation is committed to creating the highest quality spray polyurethane products for the spray foam professional. Every SealTite PRO formula is thoroughly tested for consistent performance and backed by the most accurate technical data available. SealTite PRO is available in both Open Cell and Closed Cell to fit your project needs.
Reduce heating and cooling costs by 40% or more.

And now, we're proud to announce the industry's first third-party verified Environmental Product Declaration (EPD) for our entire product portfolio that assesses the total lifecycle environmental impact of open-cell spray foam insulation and closed cell spray-foam based on hydrofluoroolefin (HFO) and hydrofluorocarbon (HFC) blowing agents. With this EPD, we're making it easier for architects and builders to specify energy-efficient products with a low environmental footprint and reinforcing our commitment to help deliver a more sustainable future.
Open Cell Products – SealTite Pro
For more comfortable and consistent indoor temperature control and optimum energy efficiency, SealTite Pro's Open Cell spray foam products are the natural choice. Our light-density spray foams provide a high R-value per inch, expanding into crevices and cracks to create a precision seal that beats traditional fiberglass, cellulose, and other loose-fill products.
*UVA Compliant: Please consult CSFI Technical Bulletin for application details and supporting installation criteria.
Closed Cell Products – SealTite Pro
For advanced temperature control, superior moisture resistance, and added structural support, SealTite Pro's higher-density spray foam products deliver results. With an even tighter seal and higher R-value per inch, closed-cell spray foam is ideal for residential, commercial, and industrial projects.
Accessories – SealTite PRO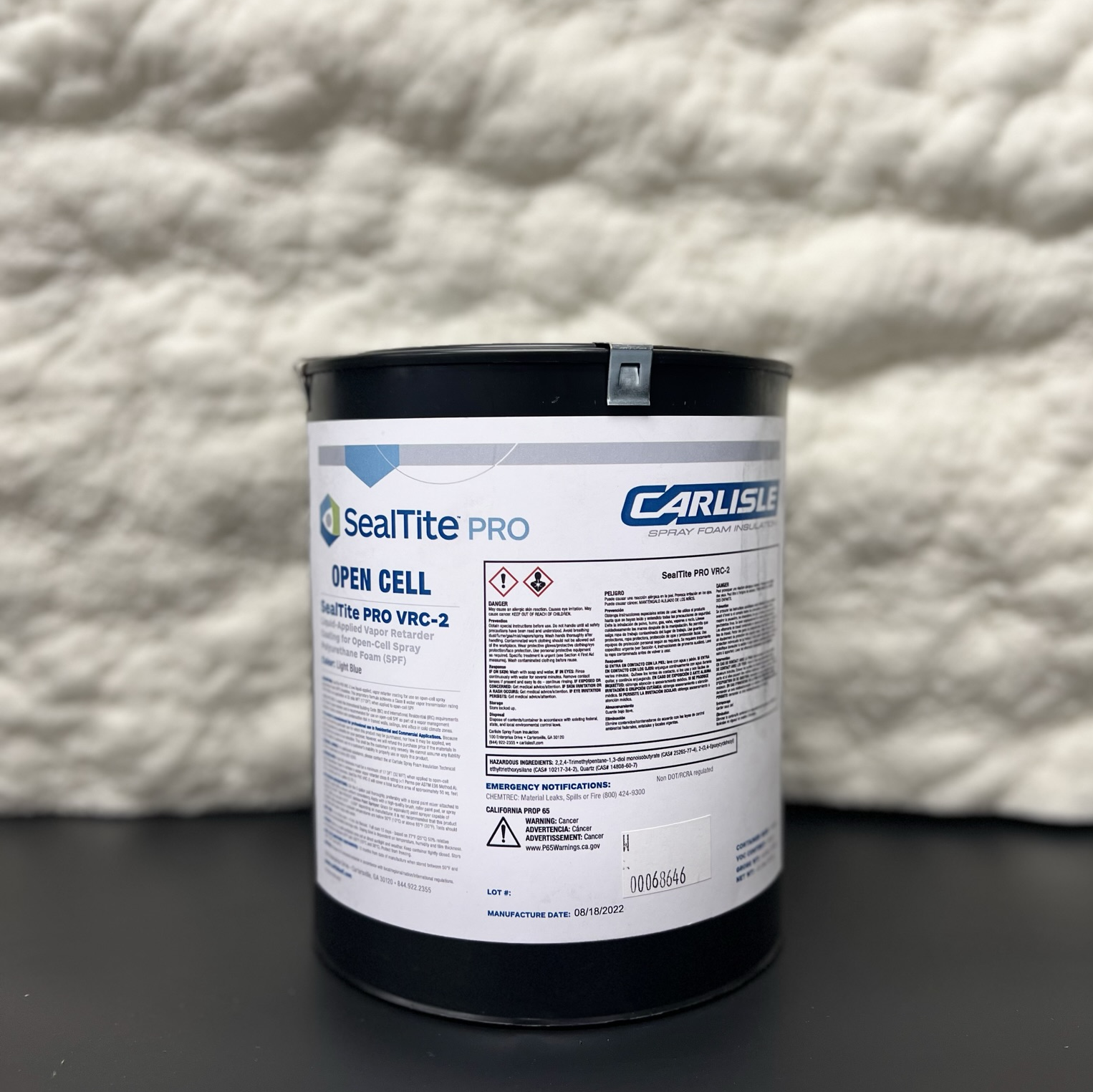 SealTite PRO VRC-2 is the first liquid-applied vapor retarder coating that is third-party tested and verified for use on open-cell SPF and meets the International Residential Code (IRC) requirements for a Class II vapor retarder.